Designer Banner
Та нэг л удаа үз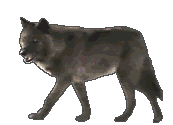 Мөнх хөх тэнгэр ивээх болтуугай!
---
7 Wonders: Treasures of Seven
---
Match runes and break blocks as you build the world`s most wondrous structures in this ground-breaking Match 3 game! Rotate the game cubes to unlock each level with your keystone. Challenge your mind with intense, multi-layered puzzle cubes. Fill your life with wonder; buy 7 Wonders: Treasures of the Seven!

144/16/44
Зочид хаанаас..
Статистик
Таны тухай