Designer Banner
Та нэг л удаа үз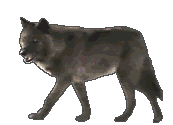 Мөнх хөх тэнгэр ивээх болтуугай!
---
Agatha Christie - Death on the Nile
---
Hercule Poirot investigates a thrilling murder mystery and must find hidden clues, interrogate suspects, and much more in Agatha Christie's Death on the Nile. Uncover clues and evidence directly tied to the story. When you have enough evidence, question the passengers in the salong and discover the identity of the real murderer!

131/16/77
Зочид хаанаас..
Статистик
Таны тухай