Designer Banner
Та нэг л удаа үз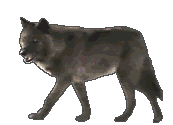 Мөнх хөх тэнгэр ивээх болтуугай!
---
Tri Towers Solitaire
---
Step into the magical realm of Tri Towers Solitaire! Click on the next card that is higher or lower in sequence and use the wild card any time you like. Try to win as many rounds as possible and get the highest score you can! Trade your boring old deck for fairytale cards and enchanting landscapes. Can you build the entire castle?

194/16
Зочид хаанаас..
Статистик
Таны тухай