Designer Banner
Та нэг л удаа үз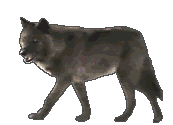 Мөнх хөх тэнгэр ивээх болтуугай!
---
Burger Island 2: The Missing Ingredients
---
Business was booming at Beach Burger hut until rival Edie Cole Iverson stole away the clientele. But clients aren`t the only thing missing, the Tiki Chief has disappeared along with all his recipes. Now it`s up to Patty and her lightning-fast burger grilling skills To unlock the true secrets of the best Tiki sauce on the island. Make the fastest burgers this side of the ocean in this hilarious dash to recapture the sacred grilling techniques of the Tiki!

135/16/39
Зочид хаанаас..
Статистик
Таны тухай