Designer Banner
Та нэг л удаа үз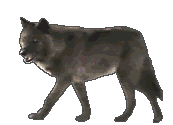 Мөнх хөх тэнгэр ивээх болтуугай!
---
Amelie's Cafe: Summer Time
---
Help Amelie turn a ramshackle hut into the classiest joint on the island as she caters to a variety of guests, keeps her cooks busy, and racks up big money in Amelie's Café: Summer Time. Earn bonuses as you play by mastering fun minigames! Staff and café upgrades will also keep you from going under. With gripping Time Management gameplay, Amelie's Café: Summer Time is your ticket to fun!

120/44
Зочид хаанаас..
Статистик
Таны тухай